Logging In:
YouTube is owned by Google meaning if you are logged into your Google account you are automatically logged into YouTube. If you are not logged in, create an account by clicking the top right icon and inputting your email and a password. 
YouTube Studio:
The majority of what you'll be doing will take place in the YouTube Studio. You can access it by navigating to the menu in the upper right hand corner. Once in YouTube Studio you will see your dashboard. This is an overview of your latest videos and analytics. If you have not already created a channel it will prompt you to do so.
Content: A library of your published videos and drafts. From here you can see analytics and comments for each specific video that has been published. 
Playlists: A collection of videos with a specific theme or topic. To create a new playlist click "New Playlist" and name it. 
Analytics: An overview of your channel analytics including reach, engagement, traffic sources, audience demographics, watch time, and more. This is a place you should be spending a large amount of time so you can see how your videos are performing and where you need to make adjustments. 
Comments: Here you can view all of the comments on your channel and respond to them.
Customization: This is where you can begin to add branding and customization to your channel. This is what the public sees. 
Trailer: A video that is a brief explanation of you or your channel 

Featured Video: A video that is pinned to the top of your page

Shorts and Uploads: Shows your YouTube Short and regular videos 

Branding: 

Add a profile picture of yourself, preferably your headshot 

Banner Image: There are 3 sizes so that your banner is properly fitted for TV, computer, or phone. Your image should ensure that all important information is viewable for the phone size. 

Watermark: A semi-transparent logo that is layered on top of your videos to promote brand recognition

Basic Info: 

Handle: YouTube now allows you to have a handle, this is unique to your channel and is similar to a username that you would have on other social channels. It is different than your URL, so any links will not need to be updated. You can use handles to mention other channels.

Description: Add a description of yourself and what value your channel will provide. This is a great place to insert keywords. 

Channel URL: Each channel has a unique URL. Once you have 100 subscribers you can create a vanity URL that will redirect to this one given by YouTube. 

Links on Banner: These links appear on your channel banner image and link out to whatever you choose such as Facebook, Instagram, your website, etc. There can be up to 5 links. 

Contact Info: Add your email address 
Audio Library: A bank of songs and audios that are not copyrighted and are free to use in your videos. 
Settings: 
General: Update your country of origin and currency 

Channel:

Advanced Settings: Choose whether or not your videos are made for kids, link your Google Ads account, exclude inappropriate words in automatic captions, and more. 

Feature Eligibility 

Standard Features: Everyone has these features that include uploading videos, creating playlists, and more. 

Intermediate Features: Requires phone verification but allows you to create custom thumbnails and upload videos longer than 15 minutes. 

Advanced Features: Requires 1,000 subscribers and 4,000 hours of watch time and allows you to monetize your videos. 
Uploading a Video:
Navigate to the dashboard and choose "upload"

Choose  your video

Add your title and description 

Add chapters and time stamps to your video

Start by writing 00:00 and giving it a title such as "Intro"

Add subsequent times and titles to create chapters for those video portions 

These will create live, clickable links

Add a custom thumbnail or choose a still from your video to use as a thumbnail 

Add the video to a playlist or create a new one to add it to

Specify child and age restrictions 

Add an end screen

Select a template

Your end screen will prompt viewers to subscribe to your channel

You can also choose to have a suggested video pop up on your end screen that encourages viewers to watch another one of your videos or a video you choose 

Change the duration of your end screen

Add cards 

These pop ups appear throughout your video at times you specify and suggest related videos

Add cards and insert which videos you would like to be suggested and update the text if you choose

Cards can also suggest channels or playlists

Choose your visibility 

Publish or schedule your video
YouTube Shorts:
To upload a YouTube short follow the above steps, just ensure that your video is filmed vertically and is under 60 seconds
Keep your descriptions short and hashtags
Adding the hashtag #shorts will help YouTube to categorize your video as a Short
At this time you cannot customize the thumbnail for your Short
To upload a Short from your phone

Open the YouTube app and click on the plus sign in the middle at the bottom
Choose "Create a Short" and follow the steps here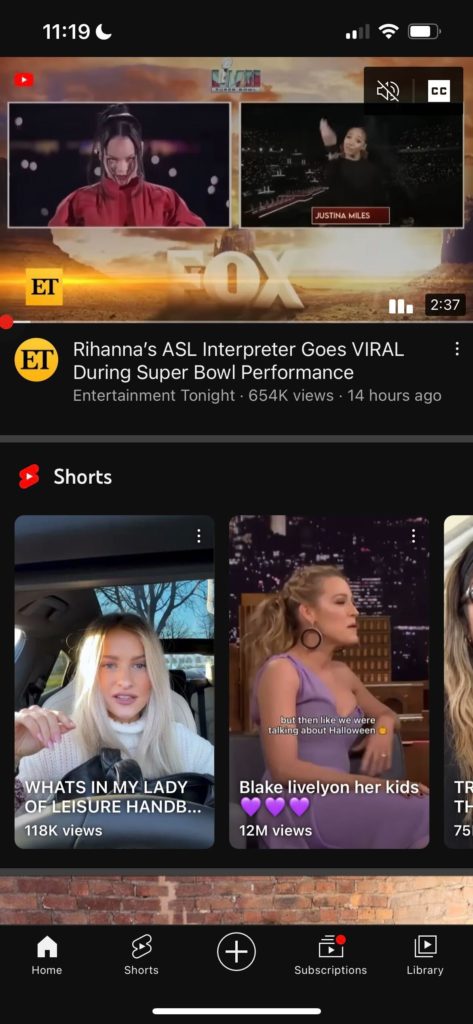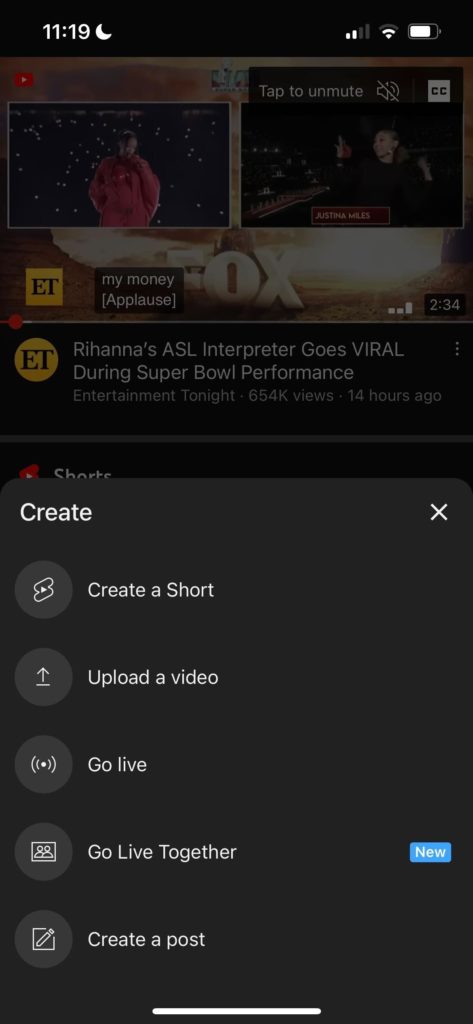 Video Optimization
Custom Thumbnails
Titles
This is the second thing people see that influences their decision to watch a video. It's a great place to add in keywords, get people interested, and ultimately encourage them to click on your video. 

You only have 70 characters, be thoughtful and succinct

Keywords/important topics should be placed at the beginning of your title 

Show the value that you are providing in your video

Avoid insider language

Write multiple titles
Tips to Increase Watch Time